We are very proud of our premises. We are based in one of the original stone buildings in the centre of the village of North Sunderland, directly opposite St Paul's Church. The building dates back to the 1840s and is a fine example of a sandstone and slate house.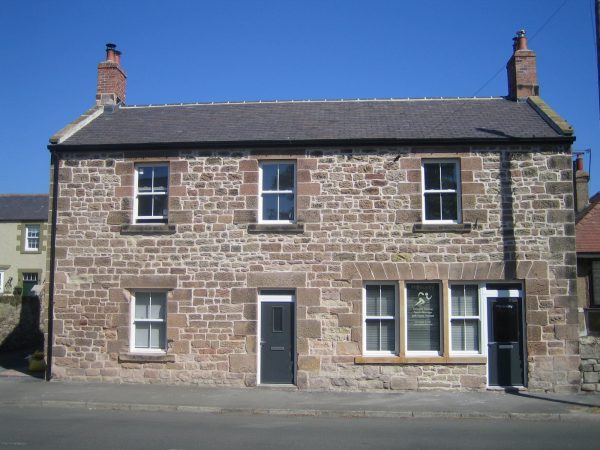 We bought it in December 2015 and have renovated it to a high standard. It has exposed stone walls in every room with a lovely sandstone floor. Traditional lime has been used on the floor and walls inside and out. This makes it a very unusual and attractive environment in which to work.
Our facilities include a private gym, private treatment room for massage and soft tissue therapy, a comfortable and spacious reception/waiting room and a private changing room/shower/toilet (with provision for the disabled) for your exclusive use before/after your session.  All rooms have underfloor heating with separate thermostatic control.
GYM
Our gym is fully equipped with a range of cardiovascular and weight equipment which is suitable for both complete beginners or professional athletes with the correct supervision of a personal trainer.
In addition we have a variety of smaller pieces of equipment such as a bosu balance trainer, resistance bands, kettle bells, Swiss balls, punch mitts/gloves, a plyometric box, medicine balls and a balance mat. This gives us a huge range of exercises for cardiovascular work, muscular strength and endurance training as well as core stability.
TREATMENT ROOM
RECEPTION/WAITING ROOM
Spacious and relaxed with a log burning stove and leather sofa. The gym is through the pewter chain curtain with our logo on it.
CHANGING ROOM
For your private use before/after your training session.